Documentation > Controller > Connecting to Player Manager
Connecting to Player Manager
From the File menu or splash screen, pick "Connect to Player Manager"
You will now see the following dialog:

Now enter the IP address of the computer on which the Player Manager is alreadystarted, or

127.0.10.10

if it is on the same computer.
When you are connected, you will see the Manager screen: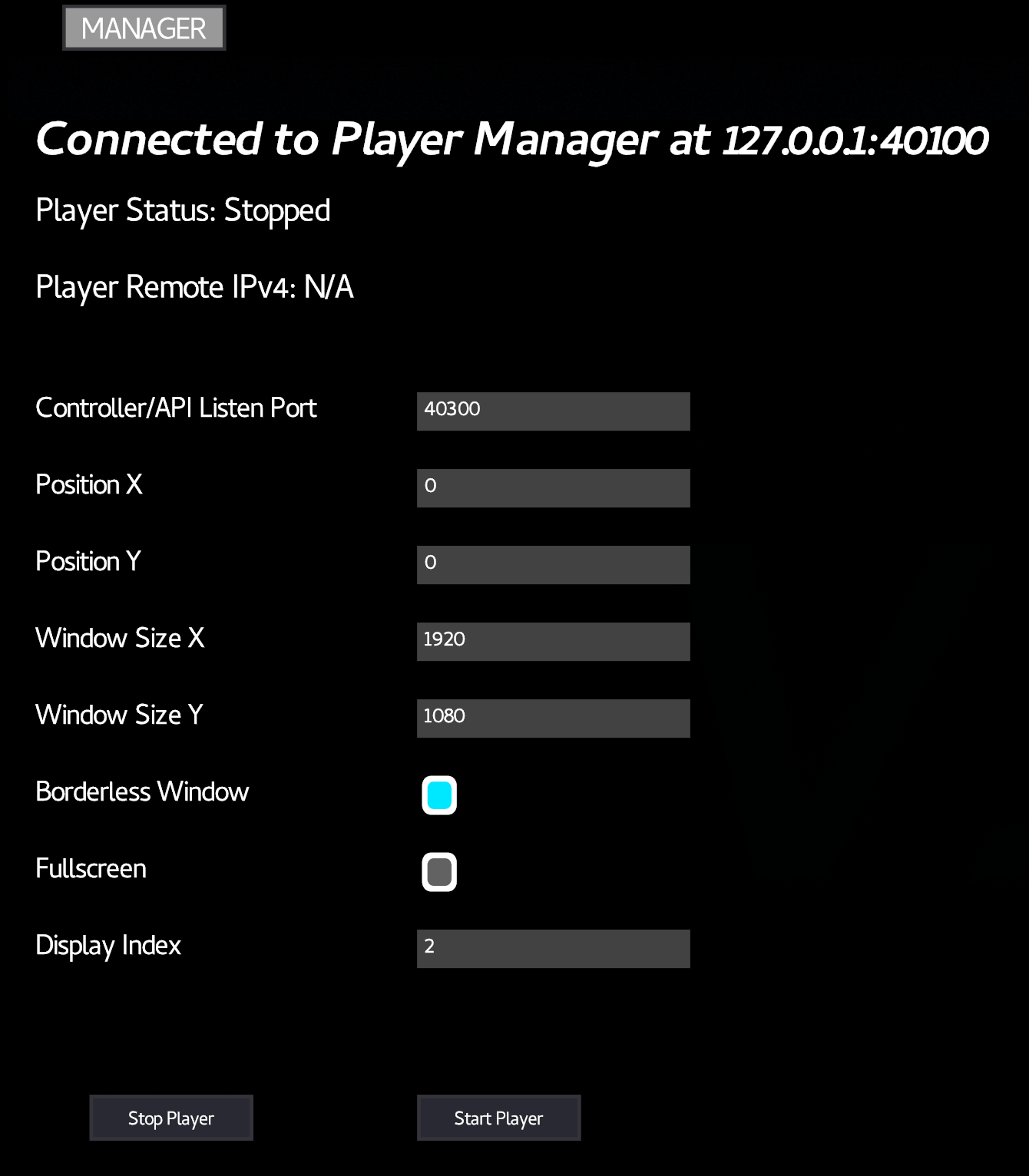 Here you can control how the player will be started.
Position - relative to the top left corner of the display chosen
Window size - in pixels
Borderless window - a window without title bar and borders
Fullscreen - use the resolution of the chosen display and display window as fullscreen
Display index - 0/1 is the main monitor, 2 is the second etc.
To start the player, hit "Start Player".